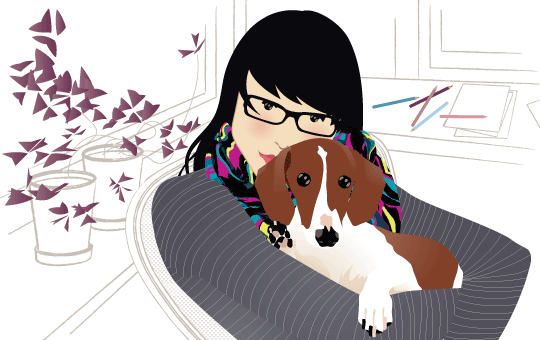 My influences come from a range of global experiences, from living in three different continents as a child to extensive foreign travel as an adult. After studying photography, I enjoyed a series of related professions starting with front-end development for Web sites, then going on to graphic design which led to illustration. I am entertained by studying cultures, fashion trends and native wildlife around the world, and letting my dog coax me into afternoon walks.
 
My work starts with sketches and wire frames done with pencil and paper that become produced via various Adobe Creative Cloud software.
 
I have experience in graphic design for desktop, mobile device and print media, as well as character and background design, and also advertising, fashion, book, educational and editorial illustration. I live and work in New York City.